Youth Awareness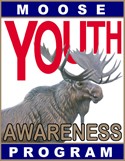 INTERESTED IN $30,000 IN SCHOLARSHIPS FOR COLLEGE?
Are you a current high school student? Do you want to make a difference in the lives of children 4-9 years old?  Then this is the program for you!
Students compete for $600 and $400 in scholarship money locally and then go onto an all expense paid trip, to New Jersey to compete for five scholarships totaling $30,000.  This is an experience of a lifetime.


ATTEND A YOUTH CONGRESS!  FOR MORE INFORMATION CONTACT:


REBECCA HOFFARTH
509-628-7404 OR EMAIL
              Youth Congress Schedule 2019
Saturday October 5th @ 11:00 AM
4220 109th St SW
Lakewood, WA
____________________
Saturday October 5th @ 3:00 PM
1400 Grand Ave
Centralia, WA 98531
____________________
Sunday October 19th @ 11:00 AM
301 W. 4th Ave
Ellensburg,  WA 98926
___________________
Saturday November 2nd @ 11:00 AM
859 Valley Mall Parkway 
East Wenatchee, WA 98802