I would like to start out by Thanking every Lodge and Chapter that promoted the Rocker Endowment Program and to those that brought their checks to our Mid Year Conference for our March of Checks. For those of you who didn't bring your Rocker money to Mid Year we need you to please send those checks to Moose Charities earmarked Rocker Fundraiser as soon as possible.
As we are all aware we as an Association have  a Centennial Project commitment of $60,000.00 and with your help we have that goal in sight but we still need a little push to get us over that goal and of course we need to keep promoting this project both in your lodge home and in your newsletters to reach those who don't come into your lodge on a regular basis and remind them all donations to Moose Charities are tax deductible and encourage them to contribute.
As many of you are aware we also have the Booster program the goes strictly to Mooseheart and anyone can be a Booster for as little as a $10 donation but why not join the M Plus M club and setup a automatic deduction every month and allocate it to the Booster Program?
I will thank everyone for what you do and if anyone would like more information on any of the Moose Charities please contact either Suzanne Dinning or myself 
John Prough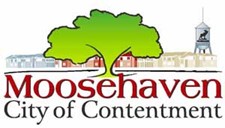 Moosehaven Centennial Project
$60,000.00